Holaaaaaaa! Bon j'ai eu une longue absence, je sais... J'en suis désolée, mais j'ai travaillé tout l'été! Ma rentrée s'est merveilleusement bien passée, j'ai une classe formidable, mais un emploi du temps merdique aha, et vous?
Holaaaaaaa! I had a very long lack, I know... I am sorry of that, but I worked all the summer! My return was great, my classroom is perfect, but my schedule is rotten aha, and you?
En ce début d'automne, je veux vous présenter mes incontournables de cet été.
In this start of automn, I want to present you my essential of this summer.
MY FAVORITES OF THIS SUMMER
(and wishlist)
Ce petit haut de chez Billabong, il est par-fait. Le mien est gris, j'ai penché pour la version plus soft. Avec un petit short, il passe magnifiquement bien! Il m'a coûté 23,00€.
This top of Billabong is per-fect. Mine is grey, I opted for the soft version. It cost 23,00€.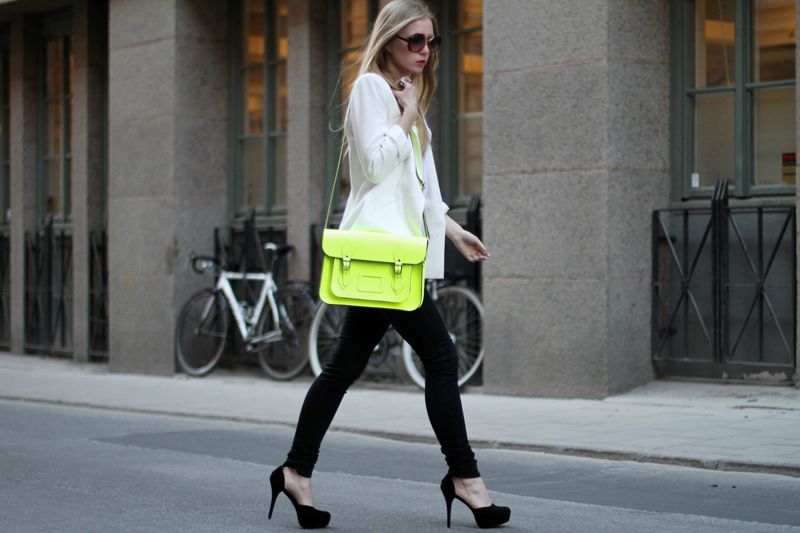 Le sac que j'aurais tellement aimé avoir de cet été, j'en suis totalement amoureuse. Il vient de chez Cambridge Satchel (un prochain investissement peut-être aha?). Il coûte £115,00, £125,00, £130,00, £135,00, £155,00 ou £105,00 selon la taille et la forme.
The bag I wish so much this summer, I am in love with. It's from Cambridge Satchel. It cost £115,00, £125,00, £130,00, £135,00, £155,00 or £105,00 it depends of the size and the form.
Ce petit haut de chez Billa Bong (à gauche) m'a totalement fait craquer. Ses couleurs, sa coupe... Et à droite, mon petit chéri de la même marque, il a une superbe couleur pêche. Il est tout doux, très bien coupé je trouve et il change toute une tenue. Le short m'a coûté 60 euros, et le haut aux alentours de 20/30 euros.
This top of Billa Bong (left) is beautiful, colors, form... And at right, my little darling of the same brand. A wonderful color peach. Sweet, well cut and change all an outfit. The short cost 60€ and the top around the 20/30€.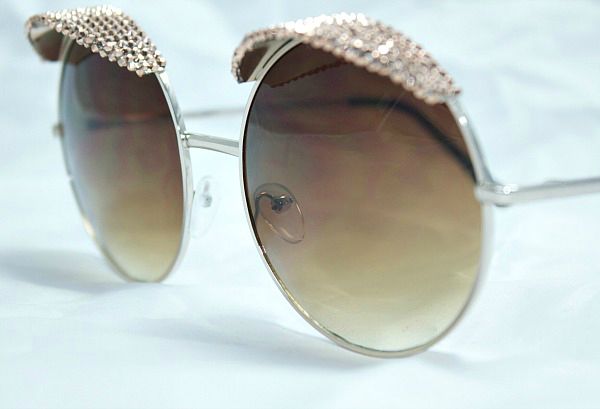 Ces lunettes de chez Cheyenne Kimora sont magnifiques. Je les adore, mais leur prix est un peu trop élevé pour mon porte monnaie aha, parce qu'elles coûtent $150,00, et oui tant que ça!

These glasses of Cheyenne Kimora are beautiful. I love them, but their price is too expansive for my aha, because they cost $150,00!
Ce casque "Taylor Rosegold" de chez We Are Frends est mon coup de coeur de l'été. D'habitude, je n'aime pas trop les casques, je préfère les écouteurs qui sont plus discrets et passe-partout. Mais celui-là est vraiment parfait. Je pense qu'il sera bientôt parmi mes aquisitions même si le prix est un obstacle je me débrouillerais pour ne pas avoir à dépenser après. Il coûte 199,00€.
These headphones "Taylor Rosegold" from We Are Frends are my crush of this summer. Habitually, I don't love so much headphones, I opt for earphones which are more discreet. But them are so perfect. I hope I will have them soon. They cost 199,00€.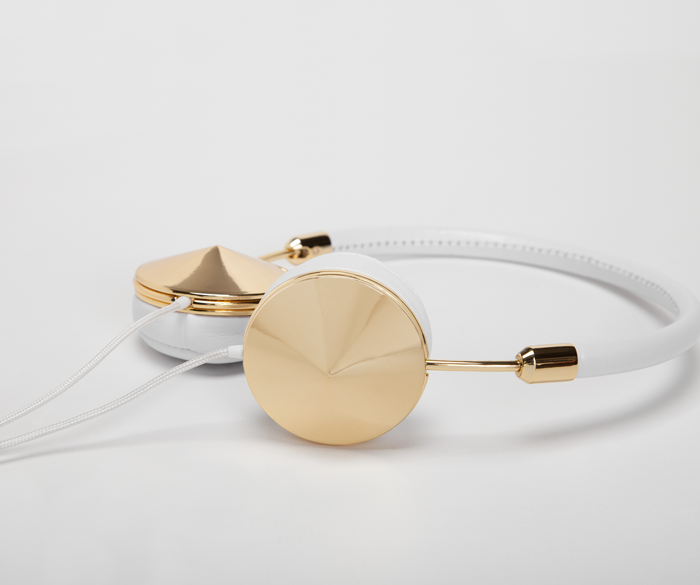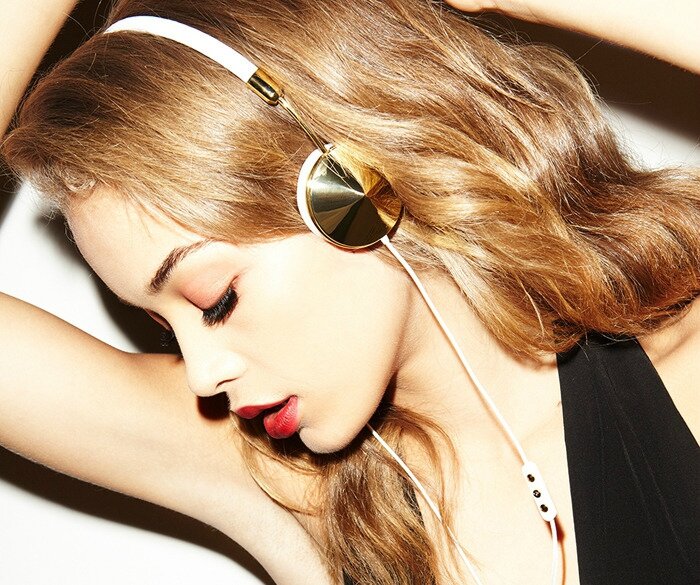 "Layla Gold" est en quelque sorte la petite soeur de "Taylor Rosegold". Il est plus petit, et de couleur différente. Mais bien évidemment ces deux casques existent en version Gold, Rosegold et Silver. Il provient aussi de la marque We Are Frends. Il coûte 149,00€.
The headphones "Layla Gold" are like the little sister of "Taylor Rosegold". This one is smaller, and of a different color. But obviously, they exist in Gold, Rosegold and Silver version. By We Are Frends. They cost 149,00€.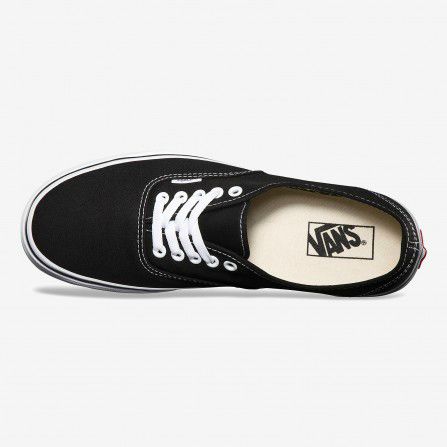 Mes Vans Authentiques noires, elles sont super confortables, passe-partout mais complétent très bien une tenue. Elles coûtent 65,00€, mais il me semble que j'avais réussi à les avoir à 45,00€ en solde.
My Vans Authentics black, so comfortable, discreet. They cost 65,00€, but I think that I bought them 45,00€ in sales.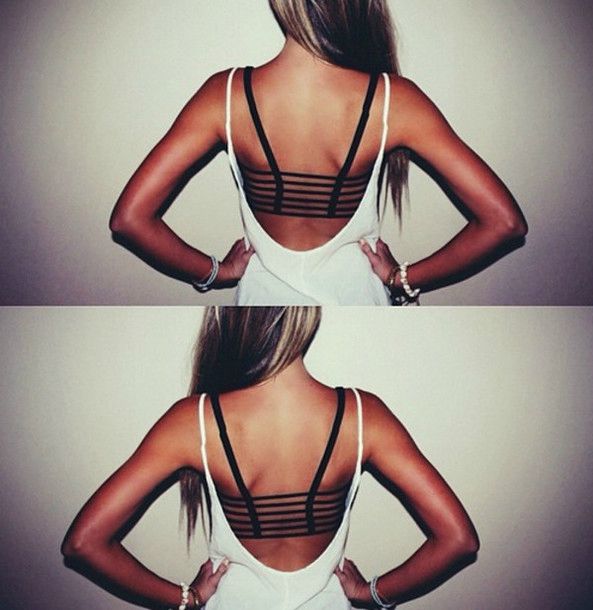 Cette brassière de chez Brandy Melville est parfaite, en trois mots: je la veux.
This bra from Brandy Melville is perfect, in three words: I want it.
Voilà, mes amours, à la prochaine fois (sans oublier de commenter).
It's all my loves, see you soon (without forgot of comment).
-THE END-
P.S.: je ne sais pas si vous avez remarqué, mais je poste un article le 1er de chaque mois. Et je fixerais une date en milieu de mois à laquelle je posterais un autre petit article! :)
Kisses on your checks. xx