Alors aujourd'hui c'est un article un peu spécial, parce qu'il ne parlera pas de mode, d'onglerie, de photos, d'applications, de célébrités... mais de quelque chose de bien plus important.
Today it's a special item, because it don't talk about fashion, nail, photos, apps, stars... but about something more important.
En ce premier jour du mois d'octobre, et en tant que fille, en tant que fille qui est entourée de beaucoup de femmes, je me dois de vous parler de l'octobre rose. Qu'est-ce que c'est? L'octobre rose, c'est une campagne (de l'association "le Cancer Du Sein, Parlons-En!) qui pendant un mois, réalise des actions de prévention et d'information par rapport au cancer du sein. C'est une lutte, une bataille, menée depuis 20 ans.
On this first day of October, and as a girl, as a girl who is surrounded by women, I am forced of talk of the Pink October. What is this? The Pink October, it's a campaign (by the association "the Cancer of the Within, Talk About!") which, during one month, execute prevention and information actions about the cancer of the within. It's a fight, a battle, conducted from 20 years ago.
Chaque année, un célèbre monument de Paris est éclairé en rose, cette année c'est la Conciergerie (c'était hier, le 30 septembre).
All the years, a famous monument of Paris is lighted in pink. This year, it's the Conciergerie (it was yesterday, on the 30th of September).
Le dépistage précoce est important, le cancer du sein est l'un des cancers les plus répandus, mais aussi l'un de ceux qui se guérit le mieux.
The early screening is important, the cancer of the within is one of the most widespread cancers, but one of those which heals better too.
Dès 20 ans / From 20 years:
-il faut consulter dès que l'on sent une grosseur (mais pas de panique non plus) / -you have to consult when you feel a thickness (but don't panic);
-il faut avoir rendez-vous avec un gynécologue une fois par an, voire une fois tous les 6 mois / you have to take an appointement once a year, or one time all the six month;
Dès 50 ans / From 50 years:
-il faut se rendre au dépistage organisé muni de son invitation gratuite, une fois tous les 2 ans / you have to go at the organized screening with your free invitation, once every two years;

D'après les chiffres INSERM, 1 femme / 8 développera un cancer du sein.
According to the numbers of INSERM, 1 women / 8 will expand the cancer of the within.
Voilà, c'était un message que je voulais faire passer, c'est une cause importante. Deux femmes de ma famille ont déjà été touchées, personne n'est à l'abris.
It was a message I would give you, it's an important thing. Two women of my family were touched by that, nobody is protected.
Quelques liens / Some links:
Le site du cancer du sein (the website of the cancer of the within).
La ligue contre le cancer (the league against the cancer).
Les jardins d'espoir (the hope gardens).

Envoyez votre message d'espoir. (send your hope message.) J'ai envoyé le mien / I send mine.
Les marches et courses Odyssea. (the Odyssea races and walking). Il reste seulement les étapes de Réunion les 2 et 3 novembre / It rest only the 2 and 3 of November in Reunion.
Estée Lauder. Du maquillage, courez-y! Estee Lauder Makeup, run there!
Un article de chez Marie-Claire. An Item of Marie-Claire.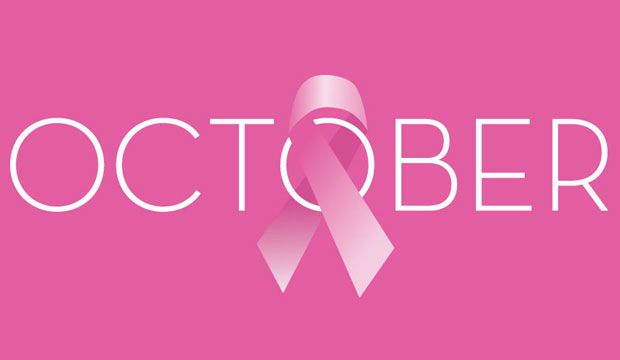 Faites bien attention à vous.
Take care.
-THE END-
P.S.: CLIC.
Kisses. xoxo