Bonjour tout le monde! Aujourd'hui je vous dévoile...
Hello everyone! Today I reveals you...
MES PRODUITS QUOTIDIENS
(my daily products)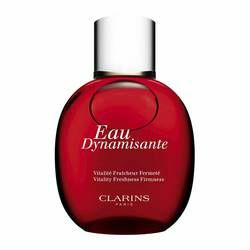 Mon déodorant Clarins de 100ml, il tient très bien et sens bon, même si j'avoue que je n'ai pas été convaincue dès la première application. Mais à présent je suis conquise!
My Clarins deodorant of 100ml, it smell very good. I was not convinced at the first use, but now I am conquered.
La gamme de produits de soin au caramel de chez Sephora. Il y a donc de gauche à droite, le gommage (140ml pour 7,90€), le lait corps hydratant (190ml pour 7,90€) et la crème de douche (140ml pour 2,90€). Ces produits sentent divinement bon, il y a une vraie odeur de caramel et je vous assure que quand vous avez faim c'est une torture aha. Votre peau est hydratée, douce et parfumée. Le seul reproche que je peux faire est que l'odeur ne tient pas très bien. Ils n'ont pas une texture grasse.
The toffee gamme of care products of Sephora. From the left to the right, the scrub (4.73 oz for $10.00), the moisturizer (I don't found it on the website of Sephora) and the gel shower ($7.00). These products smell divinely good, there is a true odor of toffee and I promise you that when you're hungry it's a torture. Your skin is hydrated, sweet and perfumed. The only reproach I can make about is that the odor don't smell a long time.
Les canards (ou étoiles, coeurs, figurines...) de bain, et la pastille effervescente. Tous deux pour le bain et au caramel, encore, ils sentent très bon. Toujours de la marque Sephora.
The toffee ducks (or stars, hearts, figurines...) of bath, and the effervescent pellet. Both for the bath (toffee yet) they smell very good. Always from Sephora.
J'ai testé en "avant-première" ces deux produits. Vous en avez surement déjà entendu parler, ce sont les Baby Lips de chez Maybelline. J'ai acheté le "Hydrate" (à gauche) et le "Peach Kiss" (à droite). Le premier est transparent, hydrate très bien et ne sens rien en particulier, tandis que le deuxième à une couleur pêche, qui tire sur le marron, pailleté et qui sens effectivement très bon.
I try in preview these two products. You probably have heard tell about, it's the Baby Lips from Maybelline. I bought the "hydrate" (left) and the "Peach Kiss" (right). The first is transparent, hydrate very good and smell nothing, then the second has a peach color, a little brow, glitter, and which smell very very good.
-THE END-
P.S.: Il y a des tas d'autres produits que j'utilise tous les jours, mais la liste serait bien longue. J'espère que cet article vous a plu.
P.S.: there are others products I use all the days, but the list will be very long. I hope you enjoyed this item.
Keep loving! xoxo